Zambezi Portland Cement Ltd (ZPC) is a purely Zambian owned Cement Factory which was established in 2005 and is situated in Ndola, the second largest city in Zambia. The firm started operations in 2009, breaking a long-standing monopoly in the cement supplying sector in Zambia and making super quality and high strength cement available at more competitive prices.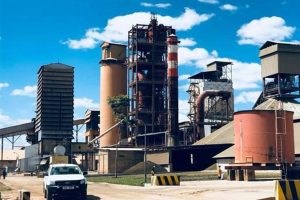 Ever since its inception, the organization has grown in both size and diversity to become a major supplier of specialised construction products to the building, civil engineering and building maintenance industries, supplying products directly to customers and through builders' merchants and hardware stores and also manages to serve other countries such as Congo, Burundi to mention but a few. ZPC employs more than 700 workers and has an estimated capacity of 2000 tonnes of cement on a daily basis and 800.000 tonnes of annually.
The company will continually invest and work on improving its structures as well as upgrading production facilities, and strengthening its research and development programmes while using existing channels in the market to introduce new products that further enhance its current product range and service offer to customers.
The quality of cement Zambezi Portland Cement manufactures is ideal for all types of constructions and building assignments. Its production is in conformity with the local and international standards of EN-196, EN-197 and ISO 9001:2008